Book an affordable Charter Bus with United Bus Chicago
Booking a bus with United not only locks in a competitive price and a safe trip, but you also get our whole team's support. Our office works hard to make sure we're on time, arriving safely, and efficiently. 
Save money on your Charter Bus with this Season's Deals!
Flexible and Customizable Corporate Contracts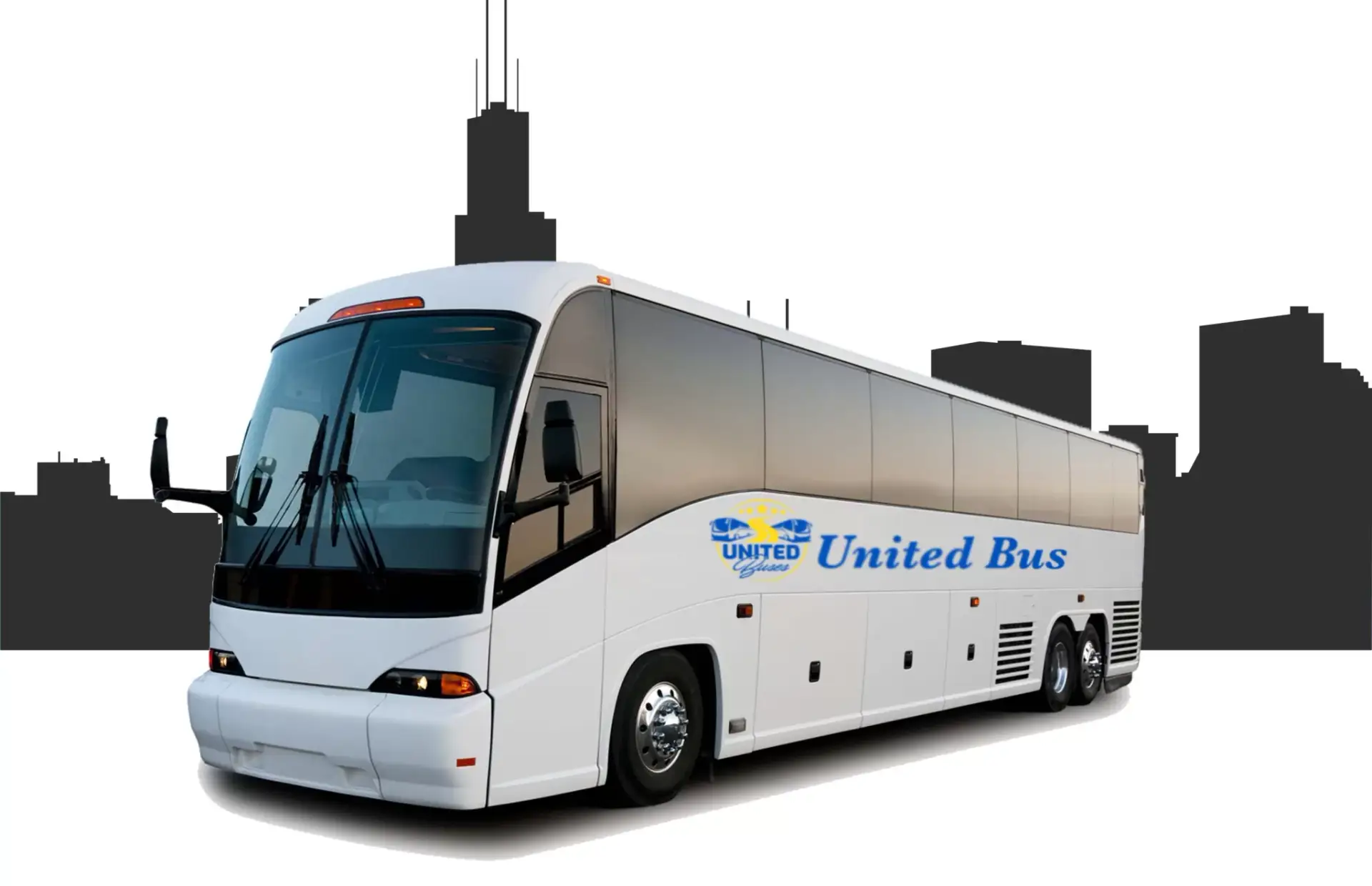 "Family-owned, we know that quality of service goes a long way."
We know that quality of service is everything. United Bus has a proven track record of success, with a loyal customer base and positive reviews that demonstrate our commitment to excellence and customer satisfaction.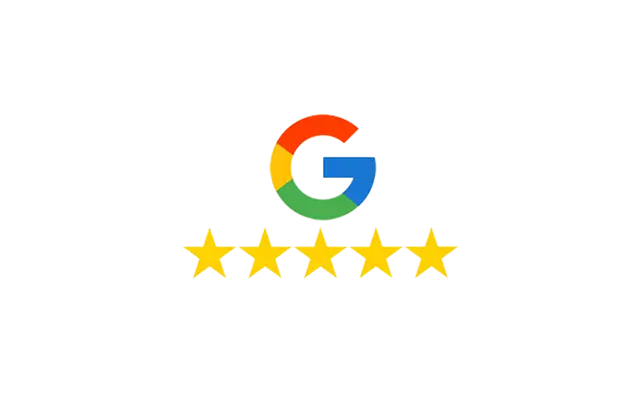 United Bus is a family-owned Charter Bus business in Chicago that believes in providing quality, honest transportation. We started long ago with a dream and a mission to provide the best service in Chicago. Today our team offers safe, reliable, and comfortable transportation. We are committed to doing everything we can to make your day great.
Our three most popular options
Contact us for more information on a variety of limousines, vans, and buses.
Comfortably fit 55 people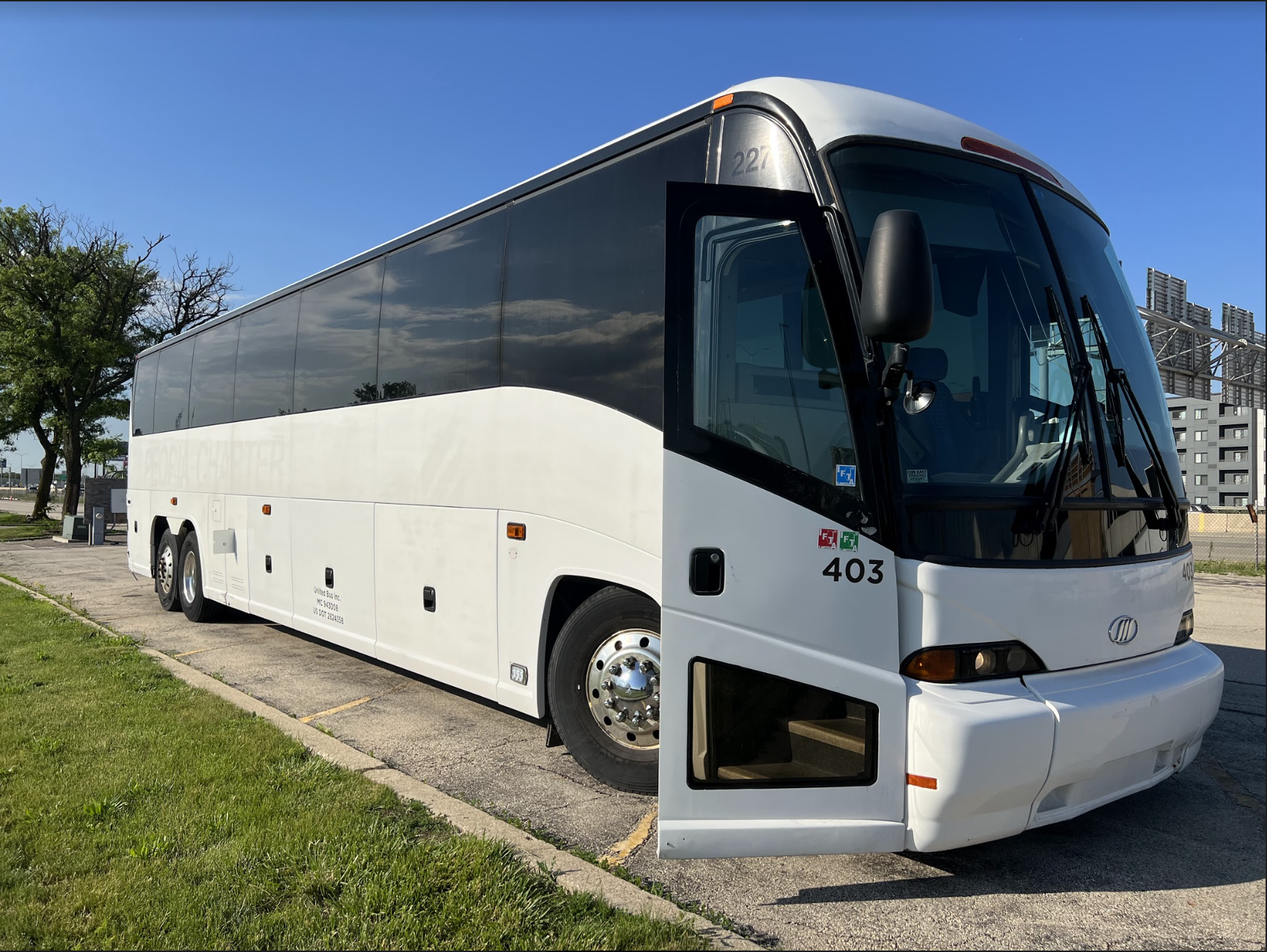 Comfortably fit 38 people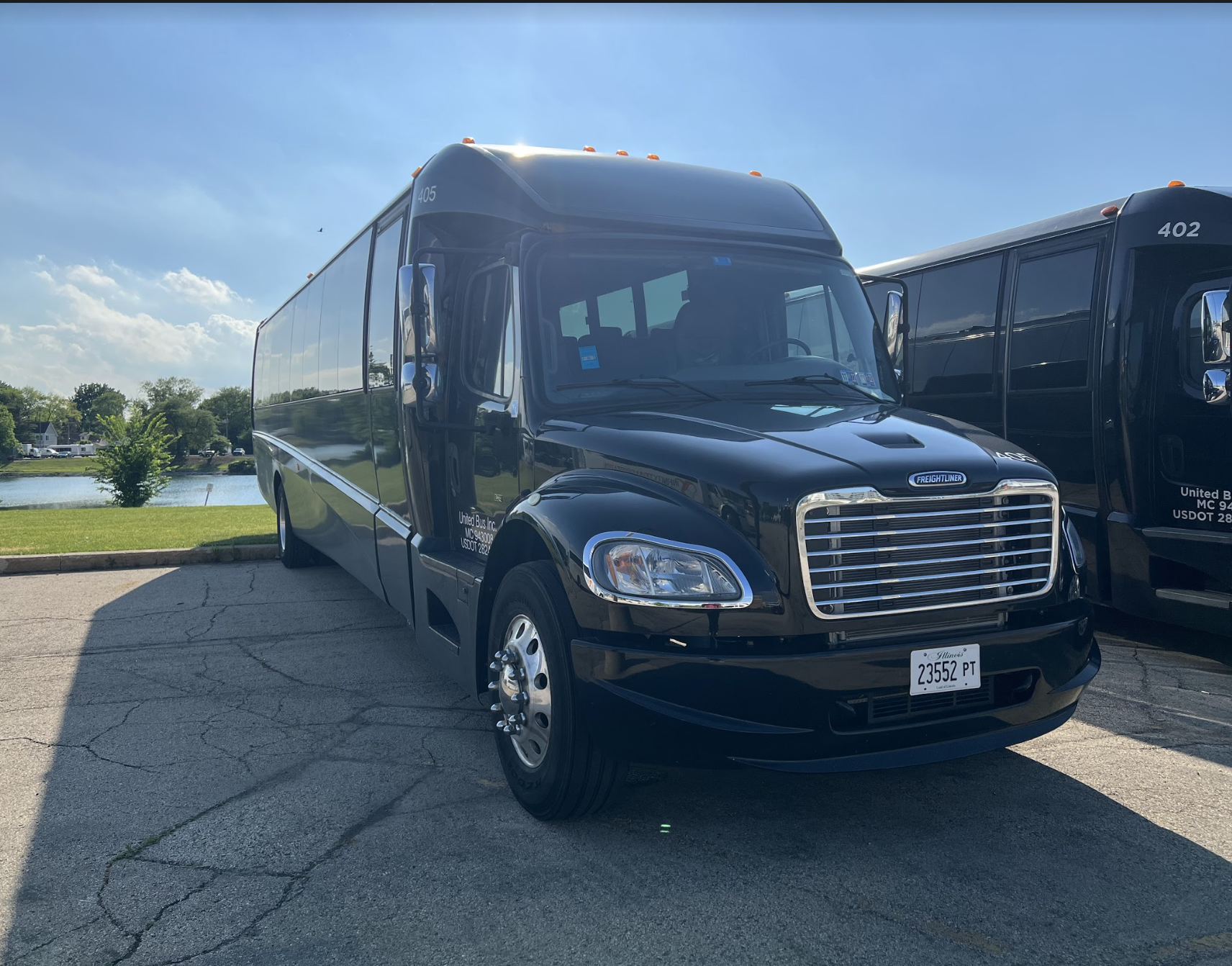 Comfortably fit 14 people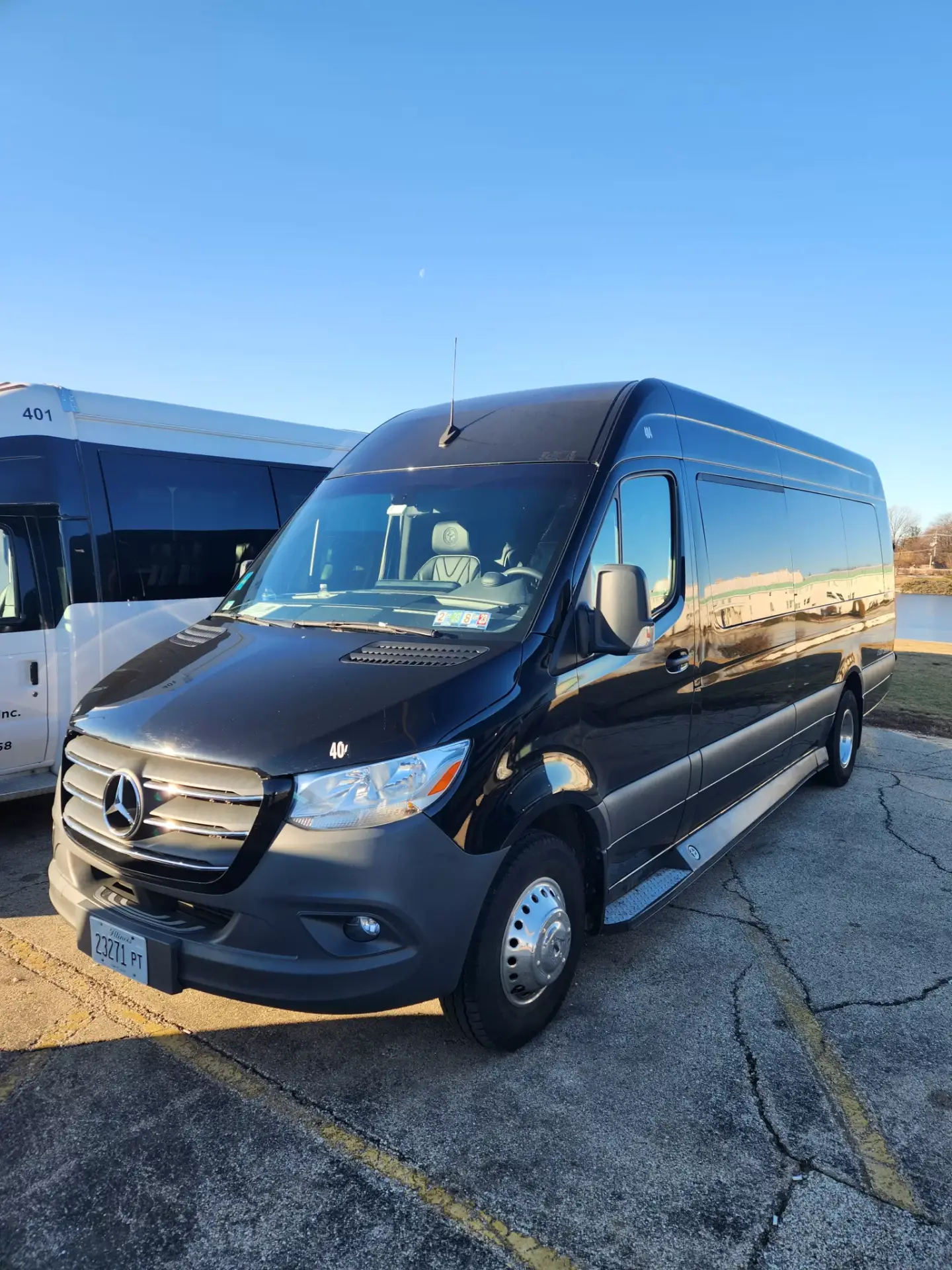 We rented 2 motor coaches to take conference attendees on an afternoon outing. The drivers were very professional and helpful. We had email notifications every step of the way to keep track of where the buses were. The service was exemplary and less expensive than others we looked at. Highly recommend!
Jean Powlesland
18:19 02 Nov 23
After doing many shuttles to conventions in Rosemont, we now only work with United Bus for our shuttles. The best part of working with them is the people! Their drivers are professionally dressed and very friendly. My manager even complimented their services and I am proud to say I am the one who found them!
Bryce Baldwin
00:01 26 Sep 23
Really helpful and professional
Catherine Ong
03:10 25 Sep 23
My Wedding clients and I had an outstanding experience with United Bus!  As a wedding photographer I've come across many transportation companies. I was impressed with the quality of the bus and the drivers professionalism through our day!I felt completely secure throughout the trip. I highly recommend United Bus for any large group transportation needs – they exceeded all expectations!'
Amy Neurauter
20:49 11 Sep 23
Recently Hired United Bus to help out with a family gathering – absolutely outstanding! If you find yourselves in the need for this type of service, these are the folks to go to! And if you go with United, make sure you ask for Ebony as your driver. They don't get any better than her!!!Thank you so much.
Joe Nagle
18:13 11 Sep 23
I had two great experiences with United Bus – their buses were spotless and comfy, their drivers were really courteous and professional, and their safety and punctuality were top-notch. The amazing customer service was an added bonus. I'd definitely recommend United Bus to anyone looking for reliable and high-quality transportation services.
Pearl Perez
18:50 08 Sep 23
Vincent D
01:46 07 Sep 23
Keven Bhangoo
01:38 07 Sep 23
Cannot say enough about using United Bus as our transportation from Chicago to the suburbs for our wedding. Planning with Aida was a breeze and she made sure all of my questions were answered with ease. Our drivers Maria and William were incredible! I used a charter bus to take our guests to the suburbs and it was about an hour and a half drive, the charted exceeded our expectations. Highly recommend!
Cara Becker
21:08 01 Sep 23
Mo & Aida did a great job for Atradius. Thank you
James Berry
00:28 14 Aug 23
Fantastic experience. Thank you Mel. You are the best.

Lisa Brunson
21:30 09 Aug 23
Our company used United Bus for a shuttle service recently and I just wanted to say thank you for the great service. I really want to thank the office for their hard work and for the friendly drivers.
Service contracted from Mexico City and without any problem. Formal, punctual, patient and helpful. Communication flowed easily at all times. The units are in excellent condition and the prices are quite competitive. Congratulations United Bus, you have earned our trust.
OP Viajes México
16:13 13 Jul 23
We have used United Bus for the last two years and they have been wonderful! Our driver this most recent trip was William and he was very flexible with our stops during our time and gave us good recommendations. Made our first day in Chicago so smooth with a pickup from the airport & our Greeter Mel made it very easy to find our bus.
Gabriela Jimenez
00:40 09 Jul 23
I would like to thank United Bus Lines for supplying us with a comfortable and clean 55-passenger bus and a friendly and professional driver, William, that made our trip to Silvis, IL phenomenal!We departed and arrived safely to and from our destinations.I will definitely utilize your services in the future and recommend you as a reliable, safe, friendly, and professional company.
Tracy Raoul
17:05 09 Jun 23
I am the Independent Living Activities Coordinator for Westminster Place, a senior retirement community in Evanston, IL. I organize outings and trips that our residents go on and plays and music performances they attend. When Covid 19 was beginning to ease up a bit and we felt comfortable taking a group trip downtown I was looking for a bus charter company to do business with. When I found United Bus I hit the jackpot! They are 100% reliable and their drivers are second to none. Every driver we have ever had from them has been courteous, friendly, always on time, and usually early. Our residents always tell them what great drivers they are and marvel how they stay patient in the traffic. Last week one of our residents fell in the performance building and needed an extra amount of help getting on and off the bus. Our driver was cool, calm and collected and helped tremendously in the situation. Their people in the office are also wonderful and helpful in every situation – even with last minute trip tweaks.United Bus is the most complete and top notch company that I deal with in my position – I highly recommend them to all!
Betsy Sklena
22:58 24 May 23
I recently reserved a bus for our team with United Bus, I searched a few different companies and I have to say United Bus had the best customer service and speedy response. I worked with Dino from United Bus to reserve a mini bus and our driver Mohamed was AMAZING! Our team enjoyed the care and attention from their team. We will be using them again next time we are in need!

Jasmine Cienfuegos
17:06 15 May 23
We hired United Bus Chicago to transport 2 busloads of senior citizens to and from an event we were supporting. We were blown away by how professional the services were. The bus arrived early. It was immaculate in and out. The company and driver stayed in constant communication to make sure everything went smoothly. We can't say enough good things about our driver, William. He helped load the residents with patience, courtesy and kindness, putting all the seniors at ease. They will definitely be our transportation service of choice going forward.
Shoshana Dorman
03:20 16 Mar 23
We had a company event and William was our driver. He was a great driver- very safe and he found a way to avoid an accident inbound to Chicago. I highly recommend William and United Bus Chicago.
Dan Thompson
15:51 03 Mar 23
5 stars for United Buses and their dedication to helping us with our transportation needs and their amazing service. They have $5 million in insurance coverage on every one of their vehicles, which is huge! The staff are kind and helpful, especially Aida–she's an awesome woman who works hard at making you feel like family–she's really nice! I would recommend them to friends and family without hesitation! If you need transportation in Chicago- GO WITH UNITED BUSES!!!
This company displayed the highest level of customer service, particularly as it came to resolving an issue we encountered on our trip, I have seen in a long, long time. You are in good hands with United Bus Chicago. I highly recommend.
Kevin Cawley
14:52 20 Sep 22
United Bus has been a great company to work with. All of their buses are very clean and their drivers are professional. You can not go wrong with UB!
Christos Arvanitis
14:46 20 Sep 22
I started using United Bus Co. this summer and have had wonderful customer service. From the initial set up all the way to the bus driver who we love and ask for each time. The buses are clean and well taken care of. The driver is very polite and takes the time to explain how to use the overhead controls as well as explained the emergency window operation. Very professional! My group always tell me how our bus trips go and having a reliable and professional driver and company to get us to our destination is peace of mind.
Cookie Erickson
16:03 08 Sep 22
United Bus is one of my favorite companies to work with. Great service and communication. Aida and Amir are very good people to work with
Reliable Chauffuer, INC.
01:06 02 May 22
Friendly, kind people with experience in the business offering a variety of vehicles for your needs. The staff is professional, and they're always available to help you and assist you with your questions. Book with United Bus! 🙂
Used United Bus for a family gathering. Planning to get so many people together at one time is already stressful, but atleast they made the transportation part easy!
Anna Klaw
01:37 24 Jul 21
Very professional company .
Crystal Limo
21:03 30 Aug 20
Stopping by to write a review for United Bus. Excellent and professional service and I am absolutley happy with our decision to book with them.
Omeed Adham Sindy
21:01 04 Apr 19
This was such a great experience. Completely exceeded my expectations, the driver was super friendly and welcoming. Best part is the booking was easy to set up due to the great staff! Would book again.
Iman Music
18:15 29 Jun 18
The process to reserve was very easy and straight forward. The driver was on time and courteous. The bus was clean and everything went very smooth. Would call on United Bus Chicago for their services again!
Ramon Robles
14:47 23 Apr 18
Great service. Would definitely recommend to all friends and family.
Adrian Cioata
01:35 04 Apr 18
Clean buses and friendly drivers. The driver was a nice guy and we chatted for a bit. I called in before the trip because we needed to change the pickup location last second. The offices handled the whole situation perfectly. I'll be using them again July.
Francis Castillo
21:12 17 Mar 18
Clean, professional and friendly. Very satisfied with United Bus and will definitely use them next time for private events.
Kathy Einhorn
23:04 09 Feb 18
I don't usually leave reviews, but my experience with United Bus was far from usual. What really set them apart was the communication. Their office was helpful in assisting me in an expedient manner and the buses were as clean as you would expect. I would definitely recommend their service to anyone and will be coming back for future trips.
Addis Regassa
21:36 05 Feb 18
Great service, great communication, and a great experience overall. It was very easy to book with this company with a fair price. I would recommend booking with United Bus Chicago! I'll most likely book with them again in the future when needed.
Tina Quach
20:18 02 Feb 18
Very good and reliable service. Easy 5 stars.
Chris Shaw
04:25 20 Jan 18
The three most popular types of service
Learn more about our bus rentals by contacting us today!
There's no better way to offer your employees a reliable and comfortable way to travel than a bus.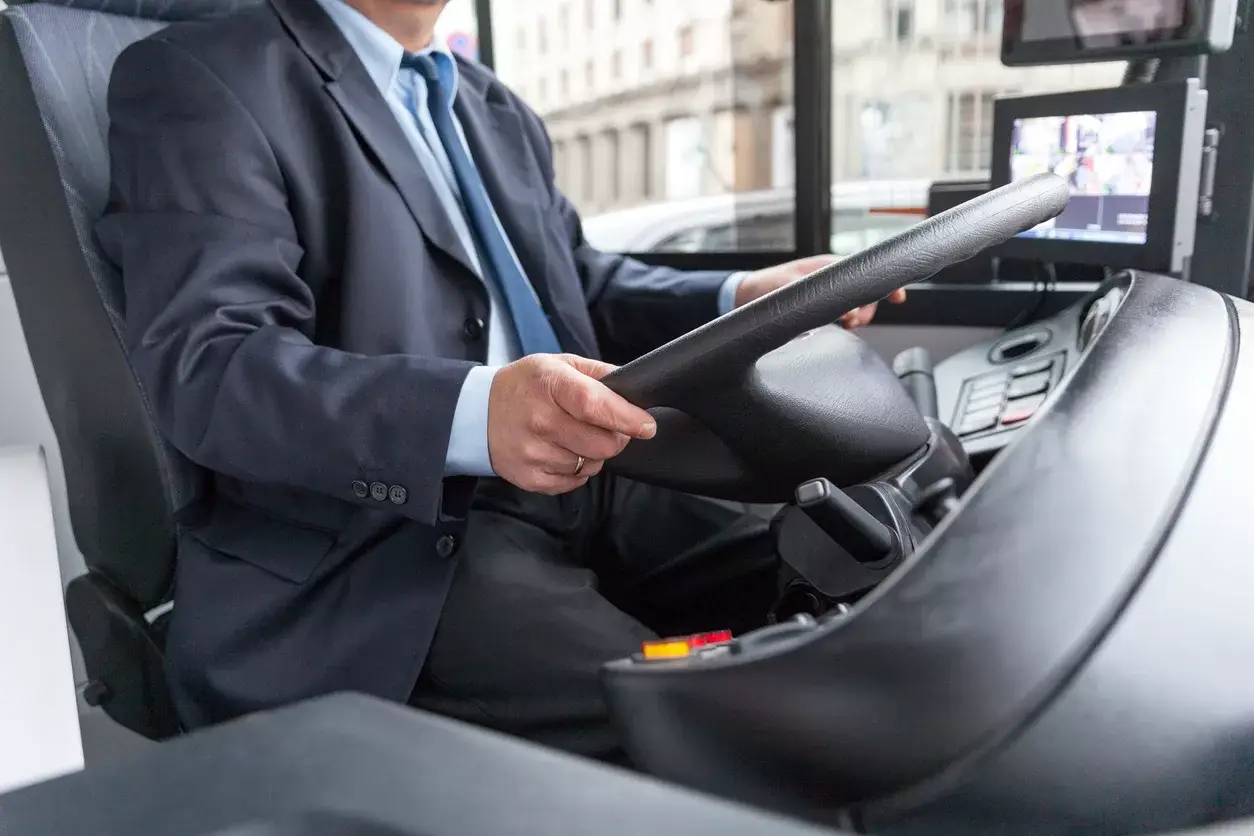 Make sure you and your group make it to the big event on time, hassle-free! We'll handle groups of any size.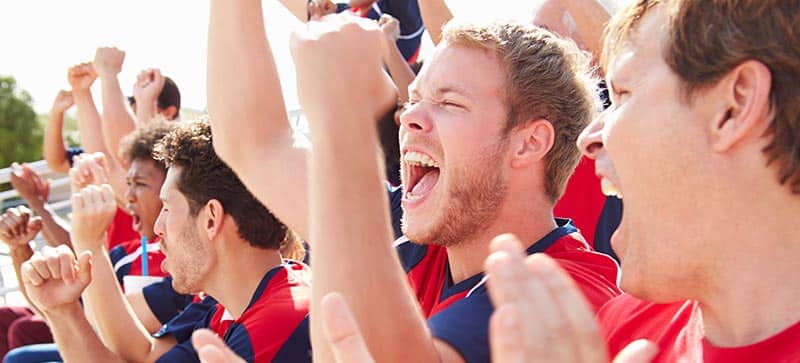 As a family-owned business, we know how important having reliable transportation is on your wedding day.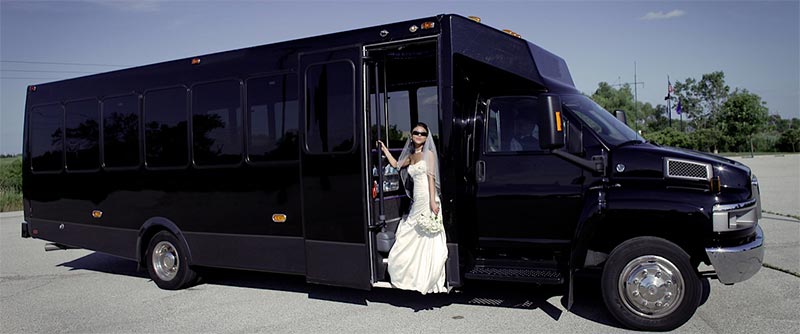 Benefits of a Charter Bus Service
✔ Safe and reliable transportation
✔ Environmentally-friendly
✔ Cost-effective way to travel
✔ Comfortable seating
✔ Amenities such as Wi-Fi, power outlets, and restrooms upon request
✔ Customized itinerary and route
✔ Stress-free experience
We have the amenities you need for your Charter Bus.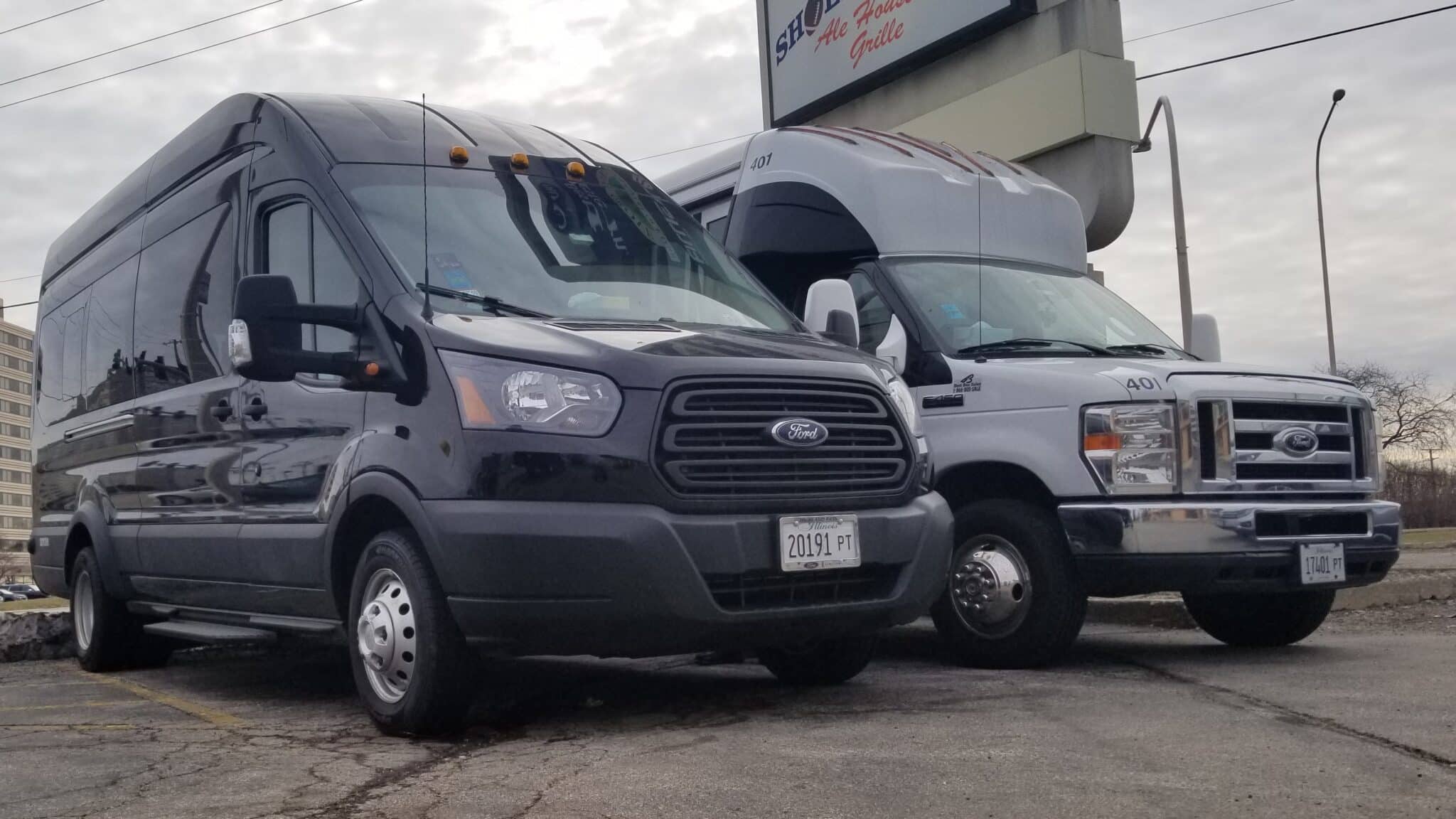 Why choose
United Bus

for your Charter Bus needs?
For starters, the prices you get are all-inclusive. United Bus is a family-owned Charter Bus business in Chicago that believes in no hidden fees. We started off with one vehicle and one man. Today we employ many and carry an extensive fleet. The United Bus team pushes to be a positive influence here in our home of Chicago. We strive to have the most excellent communication and the speediest response. Thanks to our reliable drivers, comfortable buses, free WiFi, and more, it's no wonder why people keep returning to United Bus.  You deserve a Charter Bus company that focuses on every single passenger riding experience. At United Bus, we take our customer's travels very seriously. We focus on comfort, safety, and customer pleasure! Trust United Bus for all your charter bus rental needs and experience the difference in quality and service.
Please read our Reviews on Google! Catch us on Facebook! Learn why we're Chicago's favorite Charter Bus Service today!  Any questions? Feel free to call or email us even if you do not plan to book! United Bus is Chicago's top Charter Bus service.
We love meeting new people, showing tourists our city, helping a corporate team get to their event, and providing safe transportation for schools. With each and every Charter Bus rental, we witness firsthand the joy and satisfaction that comes from providing high-quality service.
We are dedicated to serving Chicago and its guest. We have a strong commitment to safety and customer satisfaction. We are the go-to choice for corporate outings, weddings, school trips, and more. Choose our charter bus service for your next event and discover the best combination of value and quality that sets us apart from the competition.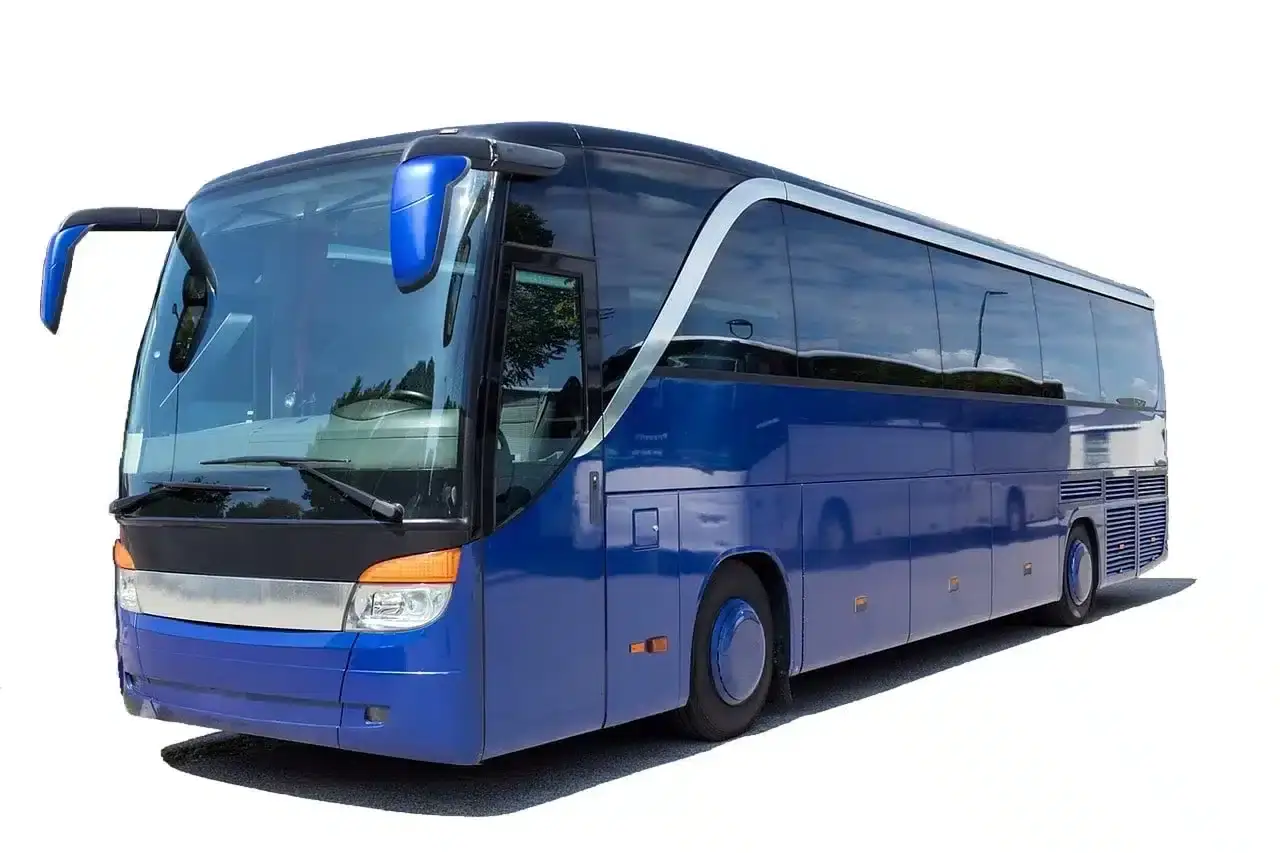 Coach Bus service for all of Illinois
Booking a Charter Bus or Coach Bus with United Bus is the most cost-effective way for your group to travel. We have options for all sizes, from single-person vehicles to upwards of 55 people per vehicle. We are also able to service groups of hundreds if needed. 
Charter Buses are cost-effective for saving on gas and for beating hectic traffic during busy events like sports events—no need to stress over parking or carpooling when booking a bus.
When booking a coach bus with United Bus you don't need to worry about parking, traffic, car-pooling, and more. We plan ahead so you don't have to. Our team will work on your reservation and make sure our coach buses are on time, take the best route, and arrive safely. Safety is our top priority when you ride with us, so your group can sit back and relax. Contact us today to learn more about our coach bus services and let us know how we can help with your transportation needs.
While we need the details of your trip to provide an accurate quote, we have included a chart as a guideline for average costs to help you assess and budget for your next trip. Please feel free to call or email us for more information or for an accurate quote on the costs of booking a bus with United Bus INC.
These are average rates and the actual quoted price may vary depending on a variety of variables. We hope that this table can help you predict and budget accordingly. This is based on a 50-mile radius of Chicago and additional costs may be added depending on location.
Daily rates are for up to 10 hours per day max. Longer options may be available, please contact our team for information.
| Bus Type |   | By hour | Daily Rates |
| --- | --- | --- | --- |
| Mini Bus |   | $100.00 – $170.00 | $900.00 – $1600.00 |
| Coach Bus |   | $100.00 – $190.00 | $1000.00 – $1900.00 |
| Sprinter Van |   | $95.00 – $150.00 | $950.00 – $1500.00 |
*Based on a 5-hour minimum
From single-passenger to large corporate contracts, we've worked on budgeting for many types of events and destinations.
Popular Places to tour and visit in Chicago!
If this is your first time booking a Sprinter Van or Coach bus, its okay! Our team will work with you to plan out your event. If you fill out our form on the quotes page, we'll get back to you with the help you need. 
Please feel free to call or email us with any questions at any time. For now, visit our guide for some extra help.
United Bus is your top choice for Mini Buses, Motor Coaches, and any other charter bus needs in Chicago and most of the Midwest. Visit our Charter Bus Guide to help you learn more about the booking process!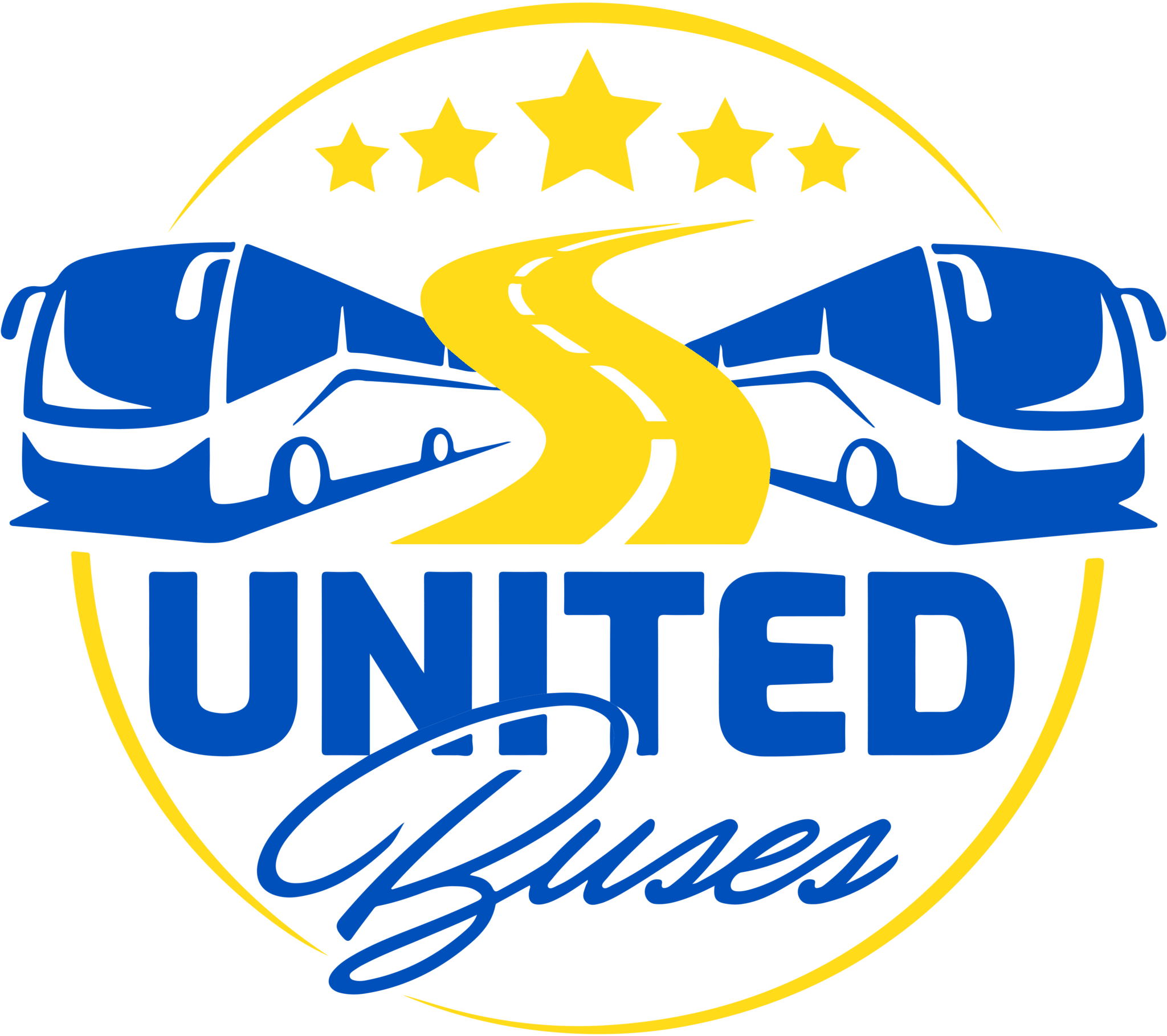 Charter Bus Rental in Illinois
Charter Bus Rental for any Chicago neighborhood
Click here to learn more about our Charter Bus services at Arlington Heights, Aurora, Algonquin, Bolingbrook, Bloomington-Normal, Evanston, Downers Grove, Des Plaines, Elgin, Galena, Glenview, Gurnee, Kenosha, Schaumburg, Skokie, Naperville, Northbrook, Highland Park, Joliet, Paducah, Peoria, Rockford, Rosemont, Lake Forest, Notre Dame, St.Charles, Urbana-Champaign, Milwaukee, Indiana and Indianapolis! Learn more about why we're the top Charter Bus company in Illinois.
Experience unparalleled transportation services in every corner of Chicago with our exceptional charter bus solutions. Our reliable and comfortable charter buses frequently serve popular neighborhoods like Wrigleyville, Lincoln Park, The Loop, Bridgeport, West Loop, River North, Bucktown, Logan Square, Hyde Park, and Gold Coast, ensuring seamless connectivity throughout the city. Choose our Chicago charter bus service for your group travel needs and explore the vibrant Windy City with ease and convenience.
United Bus has provided service for all kinds of events from world class museum's to sport events and large corporate meetings. We not only serve the Chicago area, but also most of the Midwest. Learn about our long distance options by contacting us today! 
United Bus has experience serving all kinds of events. Our team will plan ahead for your reservation and make sure we have enough vehicles, enough time for traffic, and coordinated with our team of dispatchers at all times. We don't want you to worry, we'll handle the rest. If you don't see your service below, thats okay. We take care of it all! Contact us to learn more about our Charter Bus rentals.
Renting a bus to travel outside of Chicago?
Not only do we provide a top charter bus rental experience in Chicago, but we can also take you up to 500 miles on long distance travels out of the city. Our comfortable buses and quality amenities ensure a great ride every step of the way. Learn more about our buses which include Sprinter Vans and Coach Buses. Fit any size group and travel without worry about parking, traffic, and more.