Charter Bus Rental in Evanston
Experience the journey, not just the event
As a family owned business, we know that quality is everything. Not only will you lock in competitive rates, but you also get the support of the entire United team throughout the booking process.
Book a bus, car, or van for your Evanston transportation needs.
Save money on your Charter Bus with this Season's Deals!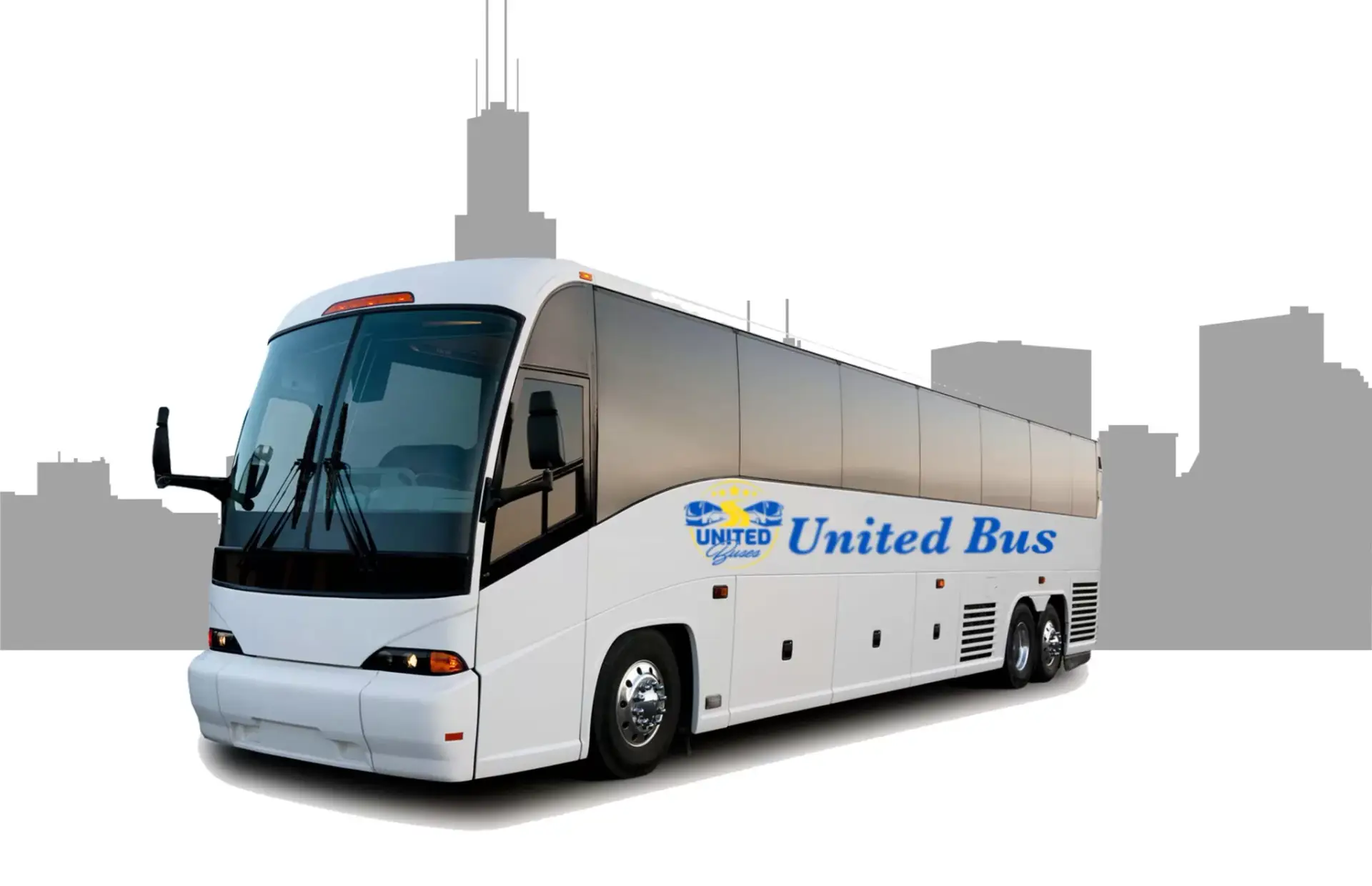 Take a peek at a Coach Bus interior!
Comfortably fit 55 people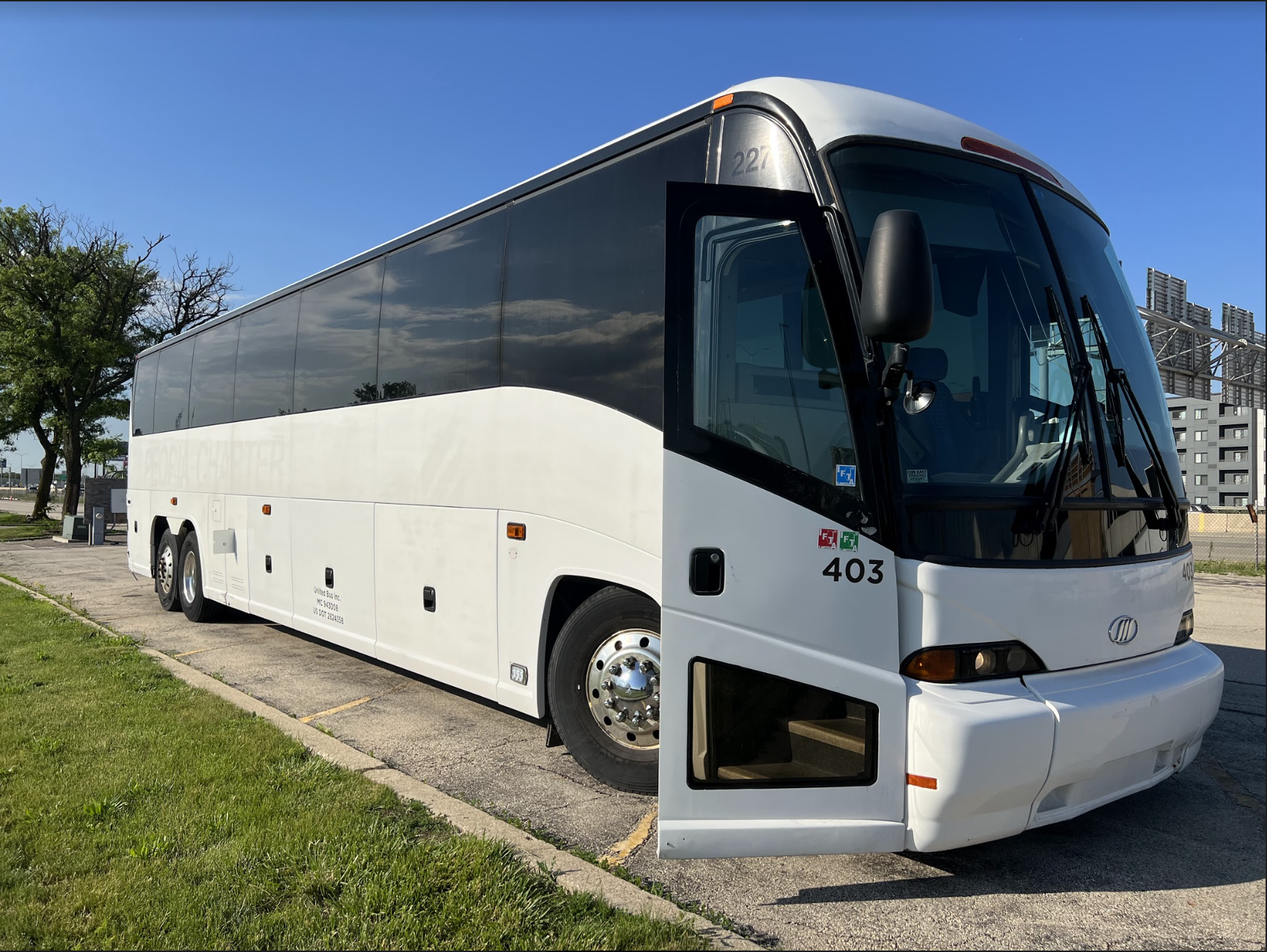 Comfortably fit 38 people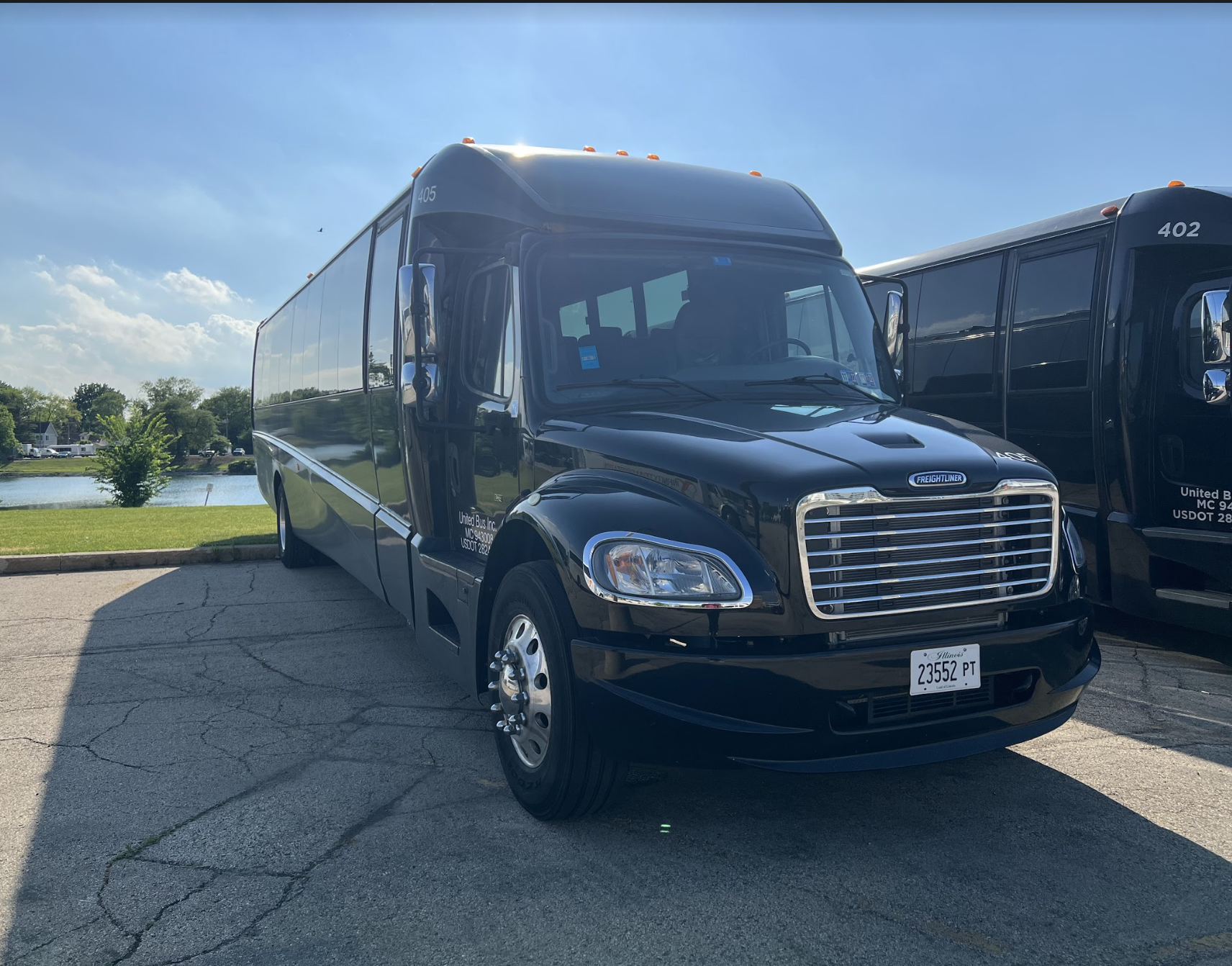 Comfortably fit 14 people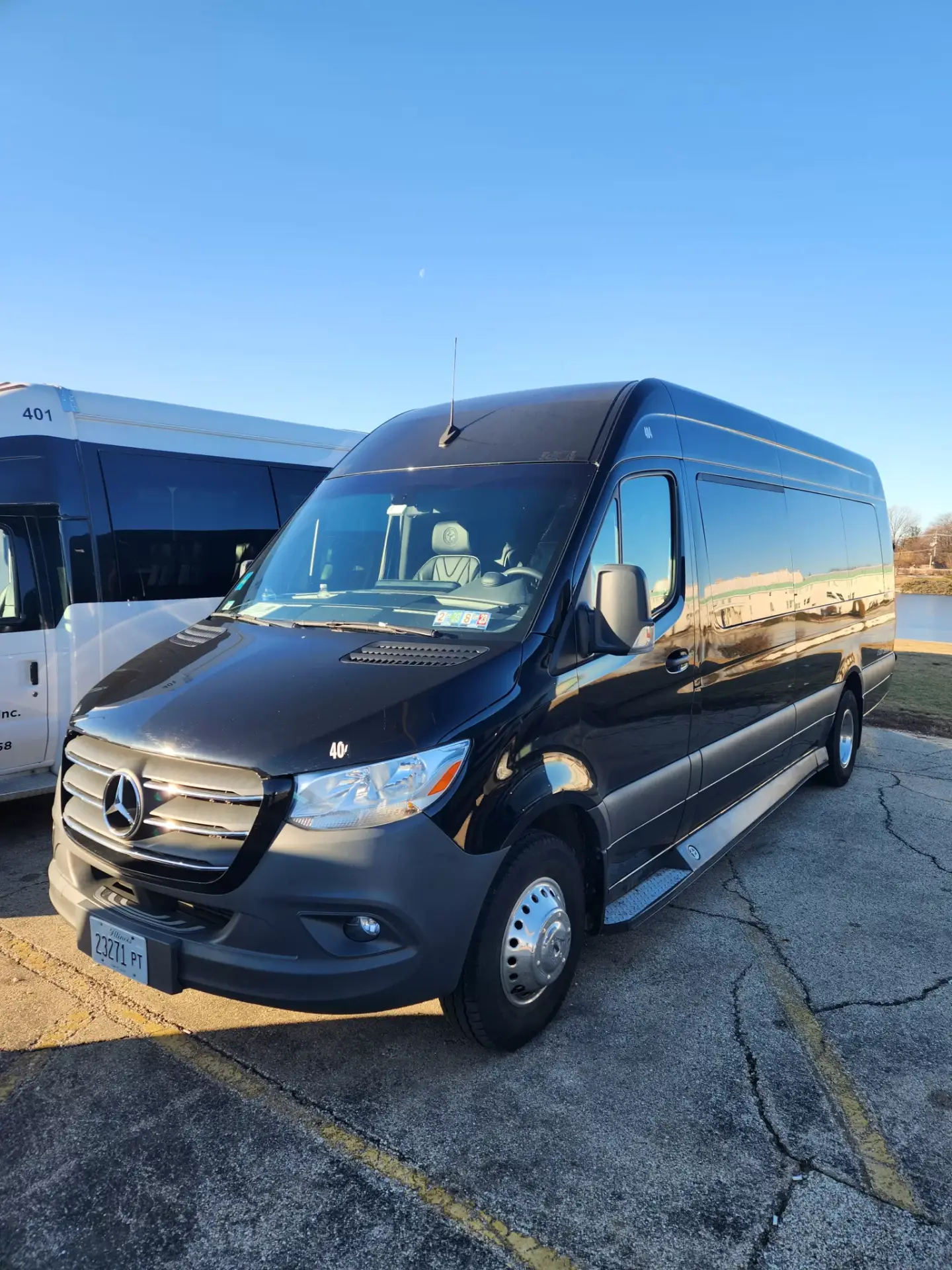 Evanston is a beautiful city located North of Chicago and home to almost 80,000 people. This community is known for its interesting stores, restaurants, a world-class university, Northwestern, and beautiful beaches along Lake Michigan.
United Bus loves serving Evanston, Illinois. We are located nearby and have experience serving its schools, churches, businesses, and more. Our drivers know Evanston and enjoy serving a beautiful community. 
Learn more about our services by calling or emailing us at any time!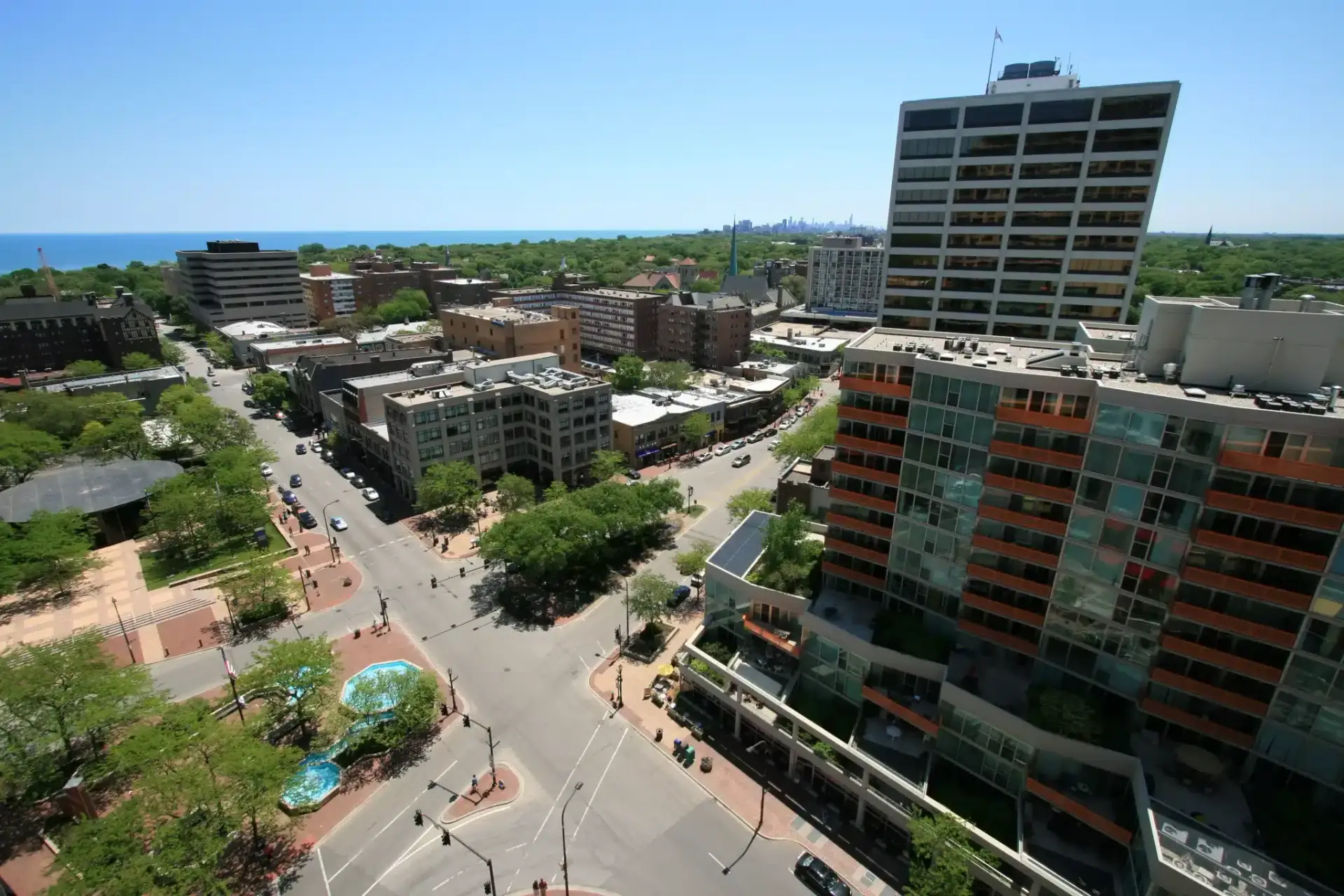 By Madcoverboy (talk) – en:wiki, CC BY-SA 3.0, https://commons.wikimedia.org/w/index.php?curid=4965606
Charter a Bus in Evanston with United Bus
Why choose United Bus for your Evanston Coach Bus needs?
United Bus has served the Evanston community for many years and are proud to provide quality service. Our growth is directly attributed to our desire to be known for providing safe and reliable service. Our competetive prices come with a quality driver and a helpful dispatching team. We continue to be Evanstons top charter bus rental service thanks to our teams efforts.
Plan a day in Evanston Illinois
There is so much to do in Evanston. Whether your going to a museum, visiting Northwestern University, or your group is headed to the beach, we're ready for it all. Chartering a bus to and from Evanston is one of our most popular services. Plan to book atleast a month in advance if you need to be a bus for your event. If you plan to book in short notice, feel free to give us a call and our team will work with you!
Our Favorite parts of Evanston​
As we mentioned, we love serving the Evanston area. Located not too far away we're very familiar with the community. Evanston has quite a few museums which includes the Block Museum of Art which is a great place to spend the day if you are in Evanston. We also enjoy visiting the lake or taking a walk down Church Street.  
Charter Bus Rental Service for Northwestern
We have experience providing services to and from Northwestern. Some of our most popular services include our shuttle bus service which is a cost effective way to transport a large number of people. More about this service below. 
We make travel to and from Northwestern easy
Charter a bus of any size for your event. Graduations, celebrations, and more. We have options available for groups of 2 to groups of hundreds. 
Booking a Charter bus service will help you beat the traffic and get to your location safely and worry-free. No need to be concerned about finding parking and getting there on time. When booking a bus, we have the logistics down. 
Evanston Shuttle Bus Servics
United Bus specializes in shuttle bus services and we are proud to service the city of Evanston. Shuttle bus services are a great choice for weddings, corporations, airports, and more. We'll help you plan ahead, and find a price that works for you. Learn more about our Evanston shuttle bus services by calling or emailing us at any time.
Charter Bus rental costs for Evanston Illinois
| Bus Type | By mile | By hour | Daily Rates |
| --- | --- | --- | --- |
| Mini Bus | $3.00 – $6.00 | $100.00 – $170.00 | $900.00 – $1600.00 |
| Coach Bus | $3.50 – $6.00 | $100.00 – $190.00 | $1000.00 – $1900.00 |
| Sprinter Van | $3.00 – $4.00 | $95.00 – $150.00 | $950.00 – $1500.00 |